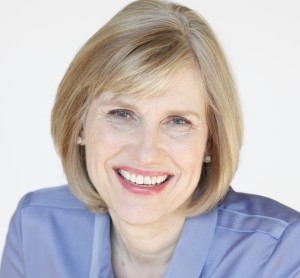 I'm Tracy Carlson, founder of Right-Brain Brands. As a consultant, speaker, and writer, I help companies develop brands that people care about. Ones that brighten our lives.
The market today is glutted with products and services, yet there are precious few we'd mourn if they disappeared tomorrow–only 8%, according to a recent Havas Media study. Most brands do their job, but they leave us unmoved. The few that light us up inside do something very different. We need more of them, and my mission is to make this happen. That's why I've just written a book, What Great Brands Know: Unleash Your Right-Brain Genius to Stand Out and Make Customers Care.
Though I've been in brand strategy for 20+ years, mostly in the Fortune 500, I still have an outsider's perspective. I'm Wharton-trained, but it's my nontraditional background, as a humanities geek and unrepentant French major, that has allowed me to identify big ideas ahead of their time and help brands become part of the emotional life of their customers.
Most companies are nailing left-brain issues like analysis, metrics, and efficiency. This is what's taught in business school and what helps us make sense of a world drowning in data. It's vital, but it's only part of the story.  The magic—what makes us care—is on the right-brain side. It's found in the squishy and unruly stuff like empathy, intuition, and symbolic thinking that's usually left out. I make this accessible and help companies integrate it into their brands and business. I'm publishing a book to help people develop their right-brain skills like a muscle so they can begin to engage their customers in warmer, livelier and more creative ways.
My background reflects a hybrid whole-brain perspective.
I geeked out on humanities courses as an undergrad at Yale, then traveled the path of a language nerd (French & Russian): working/studying abroad, becoming a teacher then a translator. When I tasted business problem solving for the first time (temporarily managing my employer's translation agency), I liked it. I ended up at Wharton, where I promptly fainted. Dusting off all my dormant left-brain neurons, I learned lots of new things, then took my shiny new MBA to the world of consumer products marketing in the Fortune 500.
Now a 20+ year brand strategy veteran, I've led major consumer brands (including Dove, Hellmann's, Wisk) and consulted to others (such as General Mills, Rubbermaid, Pepsi), as well as start-ups and small businesses. I've also worked extensively in higher education and non-profits, both in-house (MIT Sloan, The Wilderness Society) and on the consulting side.
As the operating environment has gotten more complex and competitive, I've seen that left-brain expertise (analytical rigor, metrics) has properly displaced a lot of fuzzy thinking, but I believe the pendulum has swung too far.  We spend too much time on the wrong things and too little on the right ones: creating delight, finding a spark of human connection, forging ways to matter in a larger context.  We need whole-brain strategies that actually make our customers care about what we offer.
In addition to my blog and newsletter, I've written for The Washington Post and marketing publications (Brandweek, Ad Age, AdMap).  I also seem to have an odd gift for writing complex rhymed verse (think Gilbert & Sullivan).
For the past ten years I've lived near Boston (at mile 19.7 on the marathon route). My obsessions include choral music and creative projects involving textiles, as my forbearing husband and two young adult kids know all too well. I'm also a hardcore "Princess Bride" fan. Resisting an opportunity to quote would be inconceivable.
I invite you to check out my website and subscribe to my mostly monthly newsletter. Subscribers get exclusive content and a free chapter of my new book!